Water skiing is a game loved by families, but it's no less a feat. Here are 10 scariest slides in the world to challenge adventurous people, of course not recommended for those who do not like feeling adventurous.
Leap of Faith, Bahamas
Here players will experience the feeling of sliding from a height of 18m from an ancient pyramid-like tower before entering a transparent pipe. What's interesting about this is that these pipes are located under the lake, surrounded by scary sharks.
Rollercoaster Master Blaster, Dubai

The special thing here is that visitors can visit the park without having to walk. The slide has 6 slides, can take visitors to the entire park, and can also experience a different feeling.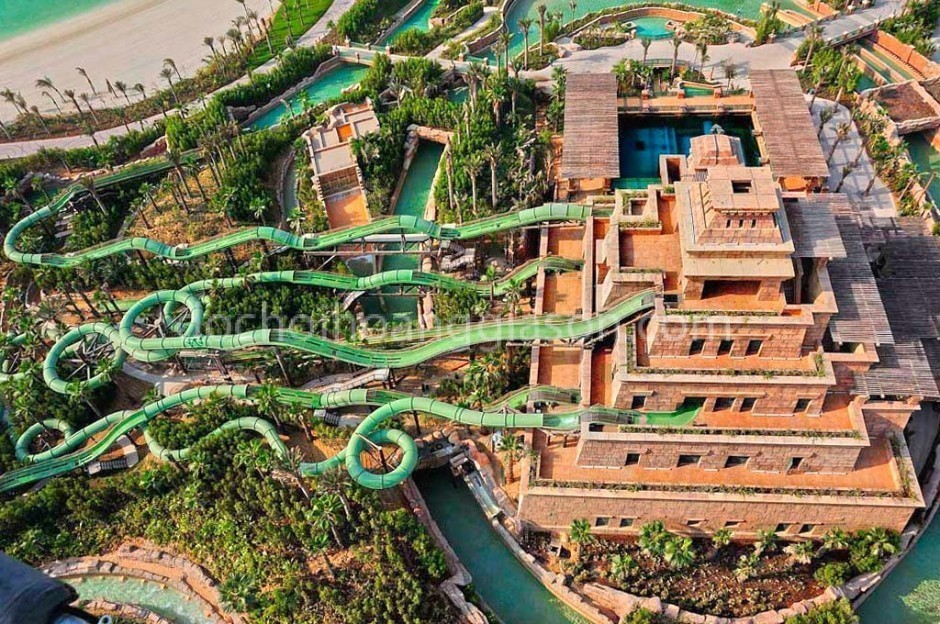 Boeing 747, USA

Designed to be made from an airplane, this water slide comes from the cockpit of the aircraft, winding to the ground.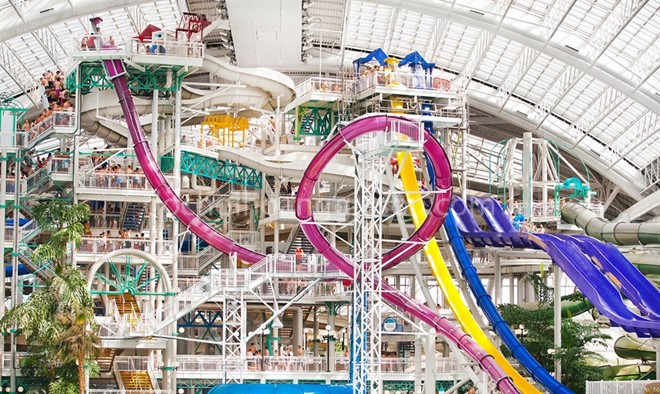 Tower of Power, Spain

Not for the faint of heart, the slide here is 27 meters long, located in Siam Tenerife water park. This park is located on the island of Canary.
Schlitterbahn Park, Kansas

With a height equivalent to a 17-story building, this slide is worth a visit.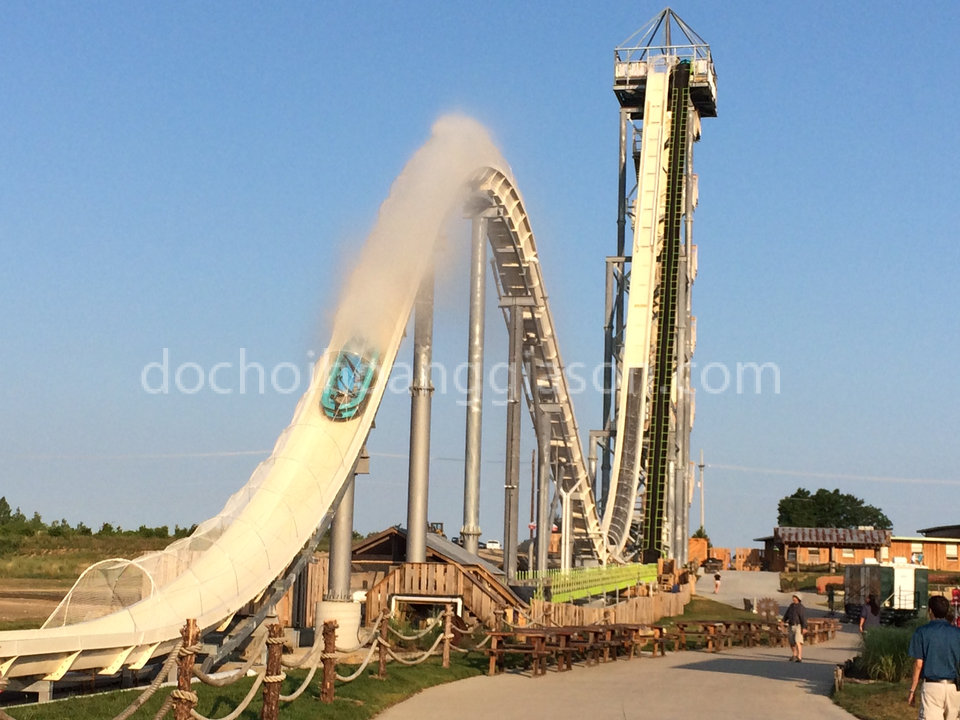 World Waterpark, Canada

If you are the female, if you are afraid of the sun but still want to experience one of the feelings of the above slides, this is a place you cannot ignore.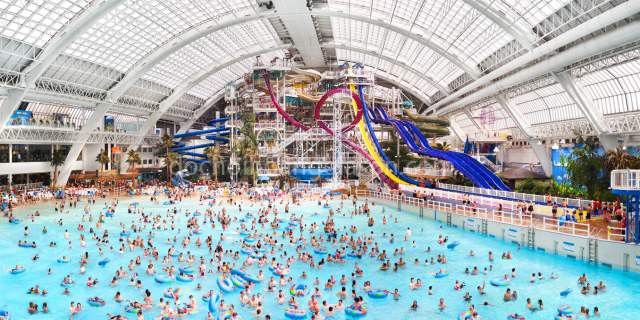 7. Insano, Brazil
You are a speed enthusiast, like thrilling Insano, Brazil is the place to be. You can set a skid speed of up to 104km / h at this track.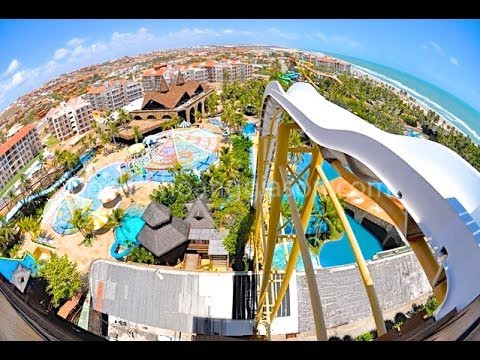 Scorpion's Tail, Wisconsin

This slide has a height equivalent to a 10-storey building, about 121m long. The slide here has vertical ramps that make players feel like they are falling freely.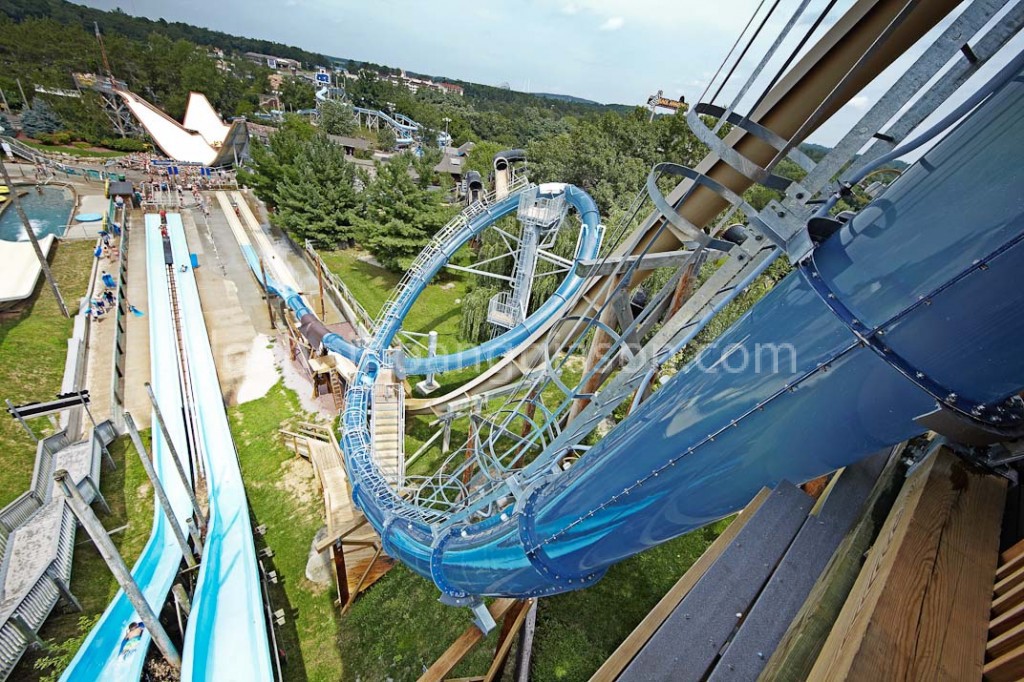 Area 47, Austria

With a special design, the slide has a special spiral design that will not let you down.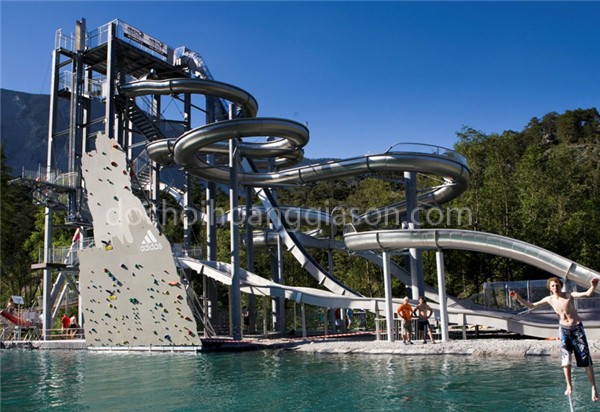 Big Thunder, Florida

If the slides above give you a free and alone experience, here you will experience with your 3 friends. 4 people will be on a float, slide through the pipe and get into a big funnel.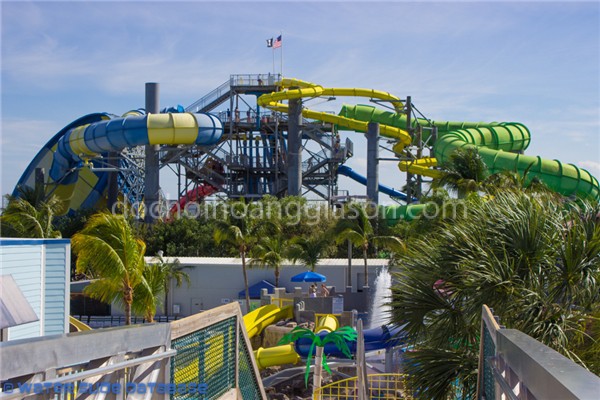 View specific products >> water slide
Hoang Gia Son Production and Trading Co., Ltd
If you have any questions or need advice about our products and services, please send them to email: hoanggiason.company@gmail.com or hotline: 0914 954 168 – 0862 576 709, we Always ready to answer all your questions to give the best advice to help you choose the product that best suits your needs.